Post by beauchenecoach on Apr 8, 2010 15:25:40 GMT -6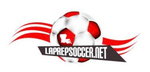 Last years injuries/fatigue were probably more a case of playing on sloppy fields than playing 4 or 5 games.
It snowed... forcing all but 2 of the Friday games to be postponed to the Saturday.
Normally, without weather delays... local teams up to an hour away are offered a chance to play 1 game on Thursday. All other teams are offered a chance to play 2 on Friday to catch up with extra games later. Saturday would be on 1 group game, then the semiprettyals and Finals.
Most importantly... games are ONLY 25 minute halves... meaning a whole tournament game is a little more than half of a real game. So if you play 2 games in 2 days, which some teams do in high school when the travel across the state... you will play more than you do in this tournament unless you make the finals.
Just wanted to clear all of that up...
Would Friday to Sunday be better? Yes in a way it would. But going that way, I would lose teams who can not afford to stay 2 nights. So I would think leaving the tournament alone and praying for good weather is the best scenario. I do have the Sunday blocked off at Moore Park in case of emergency or change of decision.
Coach, would you consider allowing Thursday games to be played "off site"? That way teams in the GNO area, and possibly other areas, could play first round games in NO on Thursday and not have to catch up. Heck you could even run games at satelight sites like GNO and Baton Rouge on Thursday. Team might be able to travel to/from those locations and play Thursday game, too.
What do you think?
NewO
This is NOT a bad idea at all! It would limit my grouping ability somewhat, but I could still be creative. I would need a site in either the Northshore or NOLA... and this probably wouldn't work for Shreveport and Monroe teams as there are not enough of them and I'm sure they wouldn't want to be in the same groups.
Those who can't play in those games would have to make up an extra game on Friday. Or just play the extra game on Saturday.
If a team is interested in hosting this... They would have to pay for officials, but can charge admission ($5) and have concessions. They would probably need 2 lighted fields? We may need 2 sites for the NOLA/Northshore/( and BR teams that would rather go that way instead of Moore Park). If that would be able to get done, I think it would be outstanding. It would give us some breathing room on Saturday as well. Let me know via email who you are (I'm sure you are in the Copa) and if you know of sites that would do this.
I would run this by the entire group of coaches and see which ones would be interested in this. This might be hard to pull off, but it is possible if there are enough teams who would want to do it, especially one or two that would like to host that night.
Thanks,
Chad